Skip to Content
Academic Philosophy
True education goes far beyond mere accumulation of knowledge, so common in today's traditional educational systems. Knowledge should be shared and applied to its best use towards the betterment of the human condition and the environment around us – only then can it be called Wisdom. The establishment of Wisdom in turn requires the development of solid character, together forming the basis for a fruitful, prosperous and happy life.
The basic principle in the Montessori Philosophy of Education is that every child carries within him/herself the inherent abilities, qualities and skills to reach his/her highest potential – to develop his/her intellectual, physical and spiritual powers to the fullest.
The aim of Pflugerville Montessori is to help develop young, pure children into individuals of outstanding academic and professional caliber, with an equally outstanding character, who are sensitive and responsive to the needs of the environment around them. We want our children to become human jewels. This objective is achieved through the use of major world-renowned educational, academic and character-development philosophies.
The legacy of excellence in Montessori education includes our sister schools: Cedar Park Montessori (AMI) est. 1997 and Sapientia Montessori (AMI) est. 2008.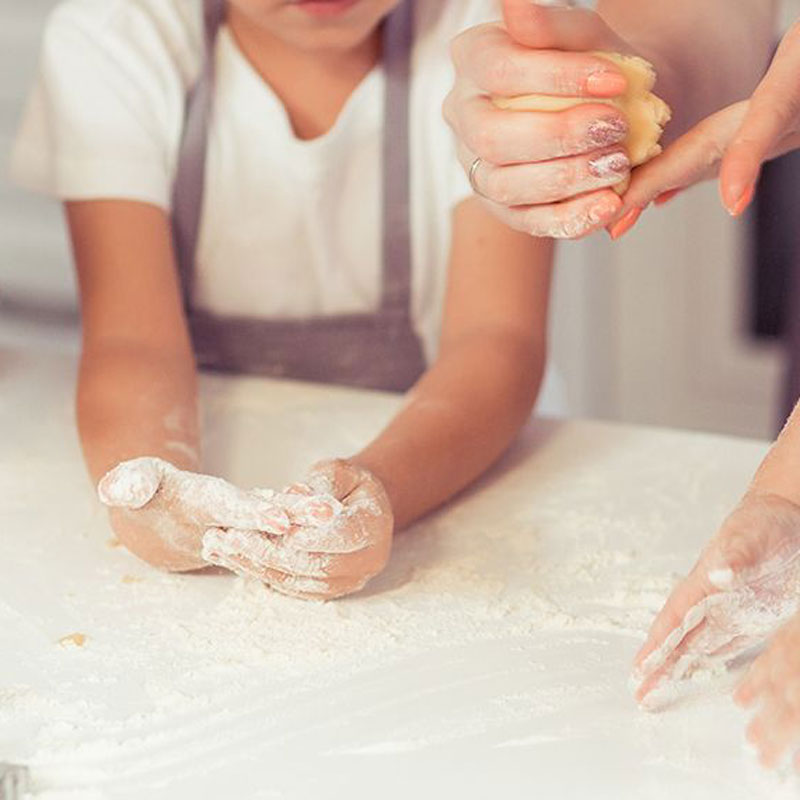 Why Montessori?
In order to obtain the full benefit of the Montessori experience, the Montessori curriculum should be introduced in the early years of a child's life (ideally at 18 months of age, but at least by three years of age) and continued at least through six years of age (which includes the child's Kindergarten year).
There Are a Myriad of Benefits Derived From Montessori Education
Children learn at their own pace through individualized and specially tailored lessons, thus securing a thorough understanding of the subject, and a solid sense of confidence and achievement.
Lessons are introduced in stages, starting with simple to concrete, so as to allow for a comfortable learning pace that helps instill a sense of success. Throughout the following years, the lessons are then repeated and reintroduced with added levels of abstraction and complexity, without the child being aware of it, thereby strengthening the child's independence, self-confidence and self-esteem.
The curriculum is organized into overlapping rather than individualized subjects. This approach enables children to study the various aspects and levels of a particular topic over extended periods of time, thus cementing their understanding and avoiding mere memorization.
Multi-age class groups allow for advanced cross-learning and thorough socialization.
More Information About the Benefits
More information about the multiple benefits of Montessori can be found through the following links:
Dr. Maria Montessori
Nominated three times for the Nobel Peace Prize in 1949, 1950, and 1951, Dr. Maria Montessori was an education pioneer who established the Montessori Method. Born in Italy, she became the first woman doctor in that country. Shortly after, her desire to help children was so strong that she gave up her medical practice in order to work with children of working-parents. There, she established what is now known as the Montessori Method (of education) and the first "Children's House" (Casa de Bambini).
Dr. Maria Montessori, through her observations, realized that children learn to absorb their environment effortlessly. It was through these observations that specialized materials and equipment were designed, so that children could do work without requiring much assistance from the adult. Throughout the years, many who studied under her made their own significant contributions to education and child psychology, including Anna Freud, Jean Piaget, Alfred Adler, and Erik Erikson.
She is credited with the development of the "open classroom", individualized education, hands-on learning materials, child-size tables and chairs and systematic instruction.
In the last 35 years, educators in Europe and North America have begun to recognize the consistency of the Montessori approach, based on extensive research about child development.
Throughout her career as an educator, Dr. Maria Montessori visited many countries, including her first visit to the United States in 1913. It was at this time that the Montessori Education Association was founded in Washington, DC by Alexander Graham Bell and his wife Mabel. She had staunch supporters such as Thomas Edison and Helen Keller. In the years ahead, she traveled throughout Europe and Asia giving lectures and establishing Teacher Training Institutions. Dr. Montessori died in Noordwijk, Holland in 1952; yet her work lives on through the Association Montessori Internationale (AMI), and through the dedicated schools and Montessori organizations.
For additional information about Dr. Maria Montessori, her life work, the Association Montessori Internationale (AMI) and the Montessori Method of Education, please visit this link.
Contact Pflugerville Montessori School Today!