Skip to Content
"Help Me Do It"
Children ages 3 to 6 years (includes kindergarten students) learn a variety of curriculum areas such as language, math, science, geography, music, art, social studies, culture, botany, etc. Essentially, this comprehensive program provides the child a solid foundation. The children work with scientifically designed materials to learn concrete sensorial impressions of abstract concepts.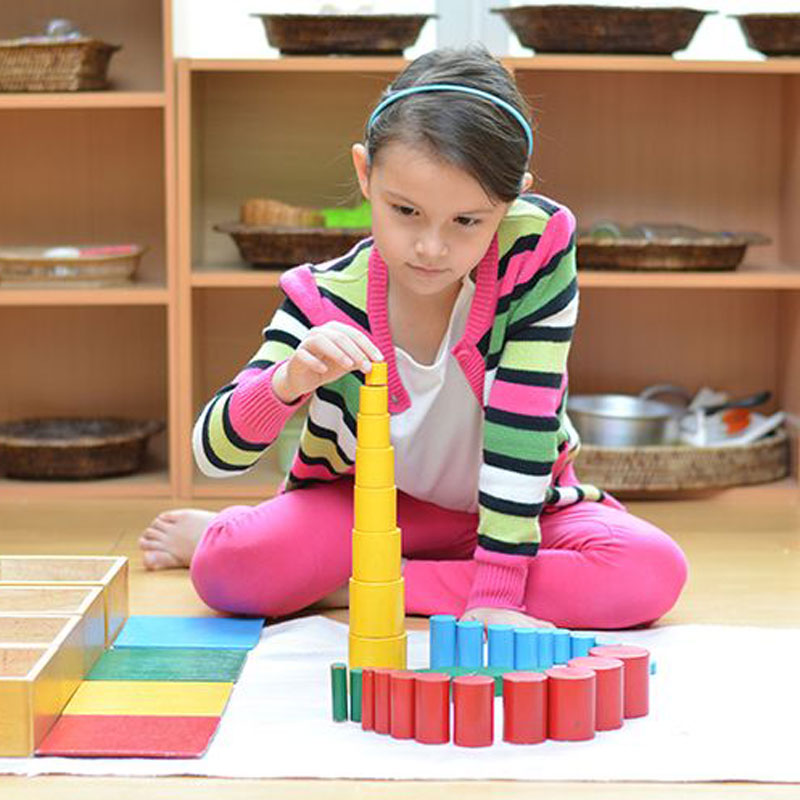 We Help Teach Children at Their Own Pace
Each lesson is appropriately introduced by the lead teacher on a one-on-one basis, based on the child's abilities. The classroom is carefully prepared to promote creative learning, socialization, self-guided studies and independence. Each lesson invites the child to work at his/her own pace until the work is completed satisfactorily.
Contact Pflugerville Montessori School Today!