Skip to Content
One Size Doesn't Fit All
In traditional preschools that provide some level of academic instruction (i.e. beyond child-care), a teacher teaches the children specific educational concepts in a group. In contrast, the Montessori Method of Education recognizes the well-known fact that "one size doesn't fit all". That is, not all children learn in the same manner – far from that. Montessori education tailors its lessons and instruction approach to the unique needs and requirements of each child.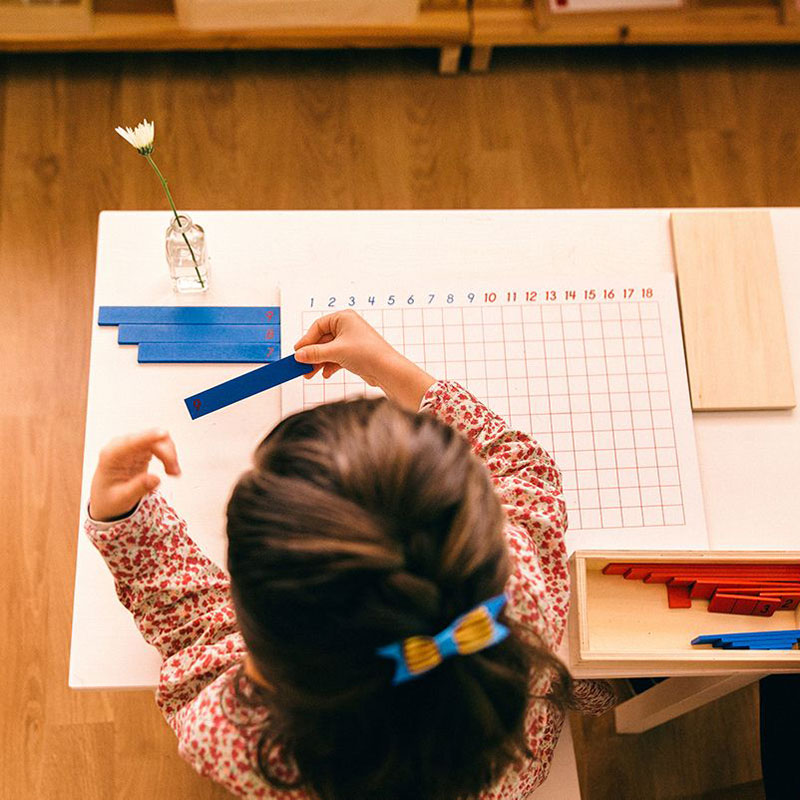 An Authentic Montessori School
The children learn concepts spontaneously as they work independently with the many materials in the environment. The materials in the Montessori Classroom progress from simple to more complex design and usage, each level of understanding being worked through practice to reach the next level of understanding. The child has the ability, freedom and creativity to experience the materials from various angles. The child learns by manipulating the materials in a specific way, which explains the function of a concept. The movement and the work are inseparable: With his/her thinking, the materials begin as concrete expressions of a concept and gradually become more abstract expressions of that concept. The materials are designed for self-education, self-correction and boundless creativity.
Contact Us Today
For a list of other benefits that the Montessori Method of Education can offer over other traditional approaches, please visit our section Why Montessori. Also, you may visit the following websites with information about how to identify a school that offers authentic Montessori education: Pflugerville Montessori School, Cedar Park Montessori, Sapientia Montessori.
Contact Pflugerville Montessori School Today!